Copperhead County
Copperhead County is a tabletop roleplaying game about organized crime, political corruption, and life & times in the modern American South. Set in the year 201x, in a fictional county in Tennessee, player characters try to get rich, American-style, while surviving against the competition, the authorities, and their own hellbound ambitions.
Copperhead County is Forged in the Dark, based on the beloved engine from Blades in the Dark. Inspired by media like The Wire, Breaking Bad, and many other works of contemporary crime fiction, Copperhead County presents a grounded, realist world and has you play an action RPG in it.

The current Early Access version of the game is a 60+ page PDF, extensively playtested and refined, compatible with the Blades in the Dark SRD. You will need to reference the SRD, or have a working knowledge of the system, to play. The EA document contains full variant rules, playbooks, player and GM advice, and a complete setting. EA game owners enjoy a discount and will receive all future updates as they are published. A standalone game will be available in spring-summer 2019. You can also just check out the playbooks for free below.

Play and find:
Action! Steal things, chase cars, brawl, blow stuff up!
Drama! Develop your character's personal relationships and demons as they embark on their new career in organized crime!
Politics! Consider the legacy and present of the South, in its dueling majesty and horror! How do you feel about mountaintop removal mining, union organizing, charter schools, and reality television? Rig elections and corrupt the political machine, or reject the system and go your own way!
Choose from character playbooks like:
The Brick, an unstoppable enforcer.
The Cleaner, a steady problem solver.
The Hazard, a volatile artisan.
The Mover, an uncatchable daredevil.
The Stringer, an ingenious executive.
The Wheeler, a wily politician.
Choose from crew playbooks like:
Hellraisers, a crew of rebels and renegades exploding the status quo.
Outfit, a crew of crooks and corrupters exploiting the status quo.
Blood, a crew of flesh and family taking care of themselves.
Steal, fight, build, negotiate, sin, and get rich in a place where whiskey and blood run together. Welcome to Copperhead County.
Want to follow and/or tweet me about the game? @zzzjasone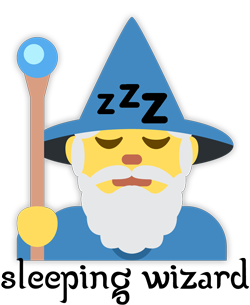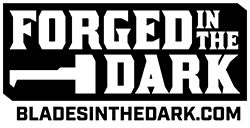 Blades in the Dark™ is a trademark of One Seven Design. The Forged in the Dark Logo is © One Seven Design, and is used with permission.

Purchase
In order to download this RPG you must purchase it at or above the minimum price of $15 USD. You will get access to the following files:
Copperhead County EA v6.zip
22 MB
Download demo